Are You Listening Closely Enough?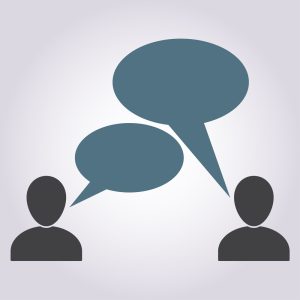 Social listening is a great way to find out what others are saying about your business. Find out how you can take full advantage of this important business technique.

We all know how effective social media can be for a business. It's an inexpensive way to create a social link between you and your customers, both current and future. A well-worded tweet that's linked to your latest blog post can direct thousands of new visitors to your site, which can in turn convert into thousands of new clients.
But social media is more than just you providing your followers with information. It's also a way for your followers to communicate directly with you, or even talk about your business behind your back.
This can of course be good and bad. When your business is booming and you have happy clients, you're sure to see positive remarks being thrown around Facebook and Twitter. However, when times are tough or clients are unhappy with your service, it's far too easy for them to take their complaints to social media and let the world know how frustrated they are.
That's where social listening comes in. Social listening is the act of searching the internet to find out what is being said about a company, a product or an individual. This is usually done with a social media monitoring tool which crawls through areas of the internet (such as blogs, Facebook, review sites, Twitter, etc.) and finds any references to your brand. You can then analyze the information and determine what you should keep doing and what needs to be changed immediately.
You can also do your own social media monitoring through hashtags. Believe it or not, hashtags aren't just a way to get more likes on an Instagram photo; they do in fact serve a purpose. They are a way of tracking keywords associated with your brand, a person, an event or a news story. For example, as I'm writing this, #Amazon, #MotivationMonday, and #TeenChoiceAwards are the current "trending" hashtags on my Twitter feed. I can click on any of these hashtags and immediately be directed to thousands, sometimes even millions, of tweets related to the topic.
This makes it easy for you to find out who's talking about your business.
Originating on Twitter, hashtags have also spread to Facebook and Instagram. Most business Facebook and Instagram profiles utilize hashtags for the same reason as on Twitter: to stay connected and help potential clients find their profile.
However, it can be difficult to see exactly what everyone is saying about your business just through hashtags. That's where a handy social media monitoring tool comes into use. Many of these tools work similar to a search engine, just with much more precise results. They will also sift through spam, providing you with an accurate view of exactly what is being said about your business.
Here are three tools you can try out to maximize your social media efforts:
Social Mention –

an easy-to-use search tool that returns both positive and negative mentions, along with how 'passionate' each mention is (in other words, how likely someone will repeat the mention). You can also see top keywords, users, hashtags and sources. This is by far one of the most popular social listening tools, largely due to the fact that it's free.

Falcon Social –

although Falcon Social does much more than just social monitoring, it is a great tool to find out precisely what others have said about your business. Falcon Social is packed full of social media features you can use to use to boost your social media presence. This tool ranges in service plans, each one varying in price. However, be sure to check out the free demo to see how it all works.

Mention –

another great way to see what's going on beyond your initial scope. A cool feature of Mention is that it will notify you every time your brand is mentioned somewhere around the web, allowing you to react in seconds. Although this may sound daunting, Mention does a great job getting rid of the noise that a huge part of the internet creates. Mention offers a free 14-day trial, or you can choose your plan ranging from $29 to $799 a month.
Make sure you're not the oblivious kid in high school that never hears what's going on around them. Instead, be in the loop by utilizing social media monitoring and finding out what everyone is talking about – especially what they're saying about your brand.
Look to WestHost for all your web hosting needs. Check out our shared, VPS cloud and dedicated options today!

-Colten Van Tussenbrook