Why the Cloud Loves Linux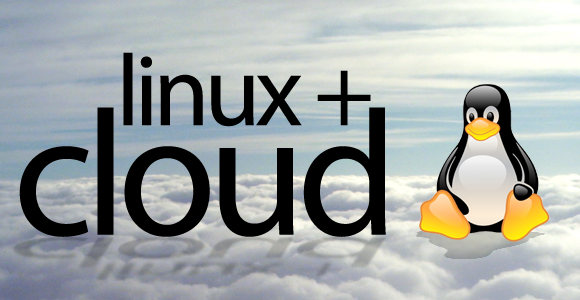 One responsibility of both large and small businesses is the right acquisition software and hardware to organize employees' tasks. Business leaders must consider the cost of software licenses.
Maintaining software, hiring staff and boosting productivity are difficult goals to achieve by themselves, never mind collectively. Further, each of these resource 'silos' require money in some shape or form.
This is where open source software in the cloud-computing arena excels. A body of developers worldwide continually contributes to upgrades and developments. Since open source software stacks offer massive customizability, large corporations can request to build a remote cloud based on their needs without expensive licensing fees. Increasingly, Linux is the preferred cloud OS.

"After struggling to reach mainstream status in the technology world for years, utility computing may yet arrive in the coming quarters," said Amanda McPherson of the Linux Foundation. "This time around, however, it will be known as cloud computing. And when cloud computing does cross the chasm into mainstream adoption, it will be powered by Linux."
A typical cloud computing system includes a client computer, control node, connections to the database (storage), application servers and computer network. It's a good alternative for executives and owners of large enterprises, which manage hundreds, if not thousands, of employees.
Instead of installing a software license for each computer, it will consume an 'instance' in the cloud. Goodbye licensing fees. The application would allow workers to access the system in a web-based service which hosts all the programs they would need to accomplish his or her tasks. This scenario appeals to small business, too. Cloud hosting just makes sense.
"The progression of cloud computing adoption has been rapid; the initial wave of innovators – primarily consisting of individual developers and startups – has given way to early adopters in the form of cutting edge enterprises and, in some cases, governments," said McPherson. "The reasons for selecting the cloud as a deployment target vary from constituency to constituency, but generally center around cost, speed and flexibility. In that respect, adoption drivers for cloud computing often mirror those of open source technologies."
In this scenario, open source software lowers the barriers of entry for new organizations to build their own cloud, including private ones.