What Is A SPF/DKIM Record and When Should You Use It
Spam can be one of the most annoying aspects of receiving mail. Not only does spam slow down your mailbox, but it also interrupts your workflow and oftentimes leads to destructive viruses entering your computer direct from your inbox. There are many opinions as to what spam represents. In this post we will be talking about the added security you can create buy using two free and useful changes to your DNS that you can carry out at home: a SPF/DKIM Record. This will enable you to safely and securely send and receive emails from across the web with relative ease and free of stress.
There are two different settings that need to be modified within your DNS in order to better secure your email security:
DomainKeys Identified Mail record is a form of verification that is used when setting up your email to receive messages, and which are labeled with a digital signature that correctly identifies the mail as safe and not spam.
Sender Policy Framework is a verification process by which the servers are checked for legitimacy as an authorized mail server.
Where Can I Make These Changes?
These changes can be made through your control panel. After logging into your control panel, go to "Advanced Tools", click "Authenticate email", then "Set up email authentication". This will actually make the DKIM key. To make the DKIM DNS Record, the location where keys are held,  is through your DNS to create a text record with a TXT File. Look for the section within your control panel to create a TXT File.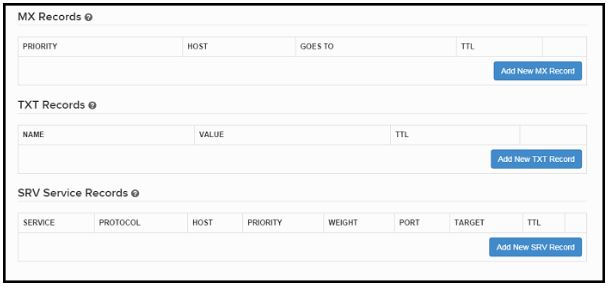 For more information on how to add TXT Records to your DNS, please see this knowledgebase article.
Once these changes within your DNS are complete, you will need to wait for the DNS to update. The important thing to remember is that you will need to set up both of these features in able to change the DMARC. This is a check process that brings both SPF/DKIM Record together in order for the policy to check for successful connections. This is the only way that this method of email authentication will work.
What Does This Mean For You?
Both of these records add substantial benefits towards your security and accuracy of your email services. According to Statistica in May of 2014, 69.8% of all email traffic was spam, as opposed to March 2017 where the percentage of email traffic that was spam was a significantly lower 56.87%. The drop in spam in email may have several contributing factors, such as internet use and the level of internet security that is now in place.
Overall this is a considerably fast and easy way to secure your email from vulnerabilities that may lead to harmful emails reaching your inbox.