Small Business Web Hosting Solutions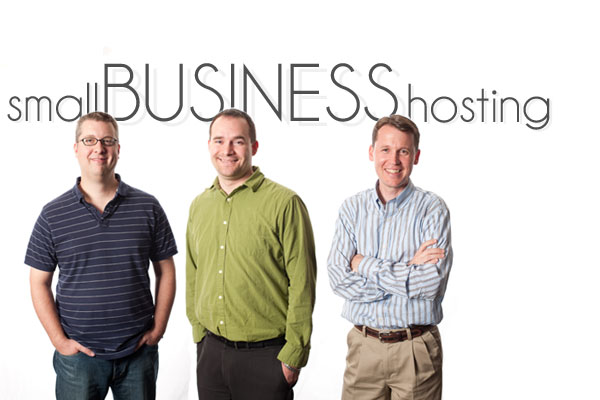 So, you want to run a small business in the age of web commerce and need a website but have no experience in managing one. If you try to do it yourself, putting an effective website online poses a very high and costly logistical challenge to your business. Even after you get your site designed, you still need a server (or two), high bandwidth connection to the Internet, and a website administrator to manage the hardware. As a small business, you probably cannot afford to take this in-house—you need a web hosting company. Finding a good web hosting company is absolutely essential for your success and should be a top priority.

Web Hosting Basics
There are many different types of professional web hosting solutions that are suitable for a small business:
Free web hosting services can put up a small, resource-light website for you. However, free hosting isn't free of limitations and has major pitfalls—it lacks technical and customer support, eCommerce capability, and professionalism needed to gain trust of customers. Additionally, the level of website security with a free host falls short in comparison to an actual web host.
Shared web hosting is the most popular small businesses web hosting solution. Its popularity largely stems from the fact that you share the server hardware with others, making it very inexpensive. Think of it like an apartment building; everyone shares the same structure and utility lines but have separate living spaces at a reduced cost. Because their utilities are shared throughout the building, each pays less than they would pay in individual homes with the same square footage. Like utility providers, a web hosting company monitors resource usage to ensure that one site isn't monopolizing the system and hogging all the resources.
VPS Cloud hosting provides the ultimate in reliability and availability. Your site is located on a "Virtual Private Server," a virtually defined entity sharing hardware across multiple physical servers that are configured together to make "the cloud." The virtual server is tailor-made for your site and has access to all the resources your site needs—even on more than one server if necessary. If your physical server goes down, your virtual server simply loads on a different location in the cloud automatically. This service can be expensive but well worth the extra cost if your website is important to your business.

Figure Out Your Web Hosting Needs
To choose the best web hosting service, decide how much availability and resources your website needs. As mentioned earlier, shared hosting handles most needs and is the most popular small business hosting solution. Cloud hosting is a necessary choice if you know your site will have heavy traffic or you know you'll be using an application that is resource intensive. In shared hosting, your resource allotments are not as flexible because they are shared by the others on the server—cloud hosting makes up for that by making the hardware of multiple servers available to your site. WestHost offers both shared and virtual hosting options to fit the needs and budget of your business. If you don't know what you need right now then start with shared hosting and upgrade to cloud hosting as you grow.
Web Host Must-Haves
With so many hosting options for your small business, there are a few things you can't skip:
Technical Support—Quality customer service is crucial. The customer support technicians are responsible for managing issues effectively and efficiently to help you keep your business running smoothly. Technical support should be running at all hours to accommodate any potential set-backs or important inquiries. WestHost has 24/7 customer support with a number of ways to contact technicians, including live chat, email, or a toll free number.
Guaranteed Uptime—Having a service interruption makes the site inaccessible to customers and can reduce your income. WestHost guarantees 99.9% uptime by hosting your data in Tier-3 data center, the same level required for major banking institutions.
Flexibility—WestHost allows you to upgrade your account whenever you see fit. The right host for your small business will have the option to upgrade your plan to continually meet the needs of your growing website.
The Bottom Line
Start out with shared hosting. As one of the best values on the Internet, shared hosting gives the resources needed for the great majority of small business websites. If you have ironed out the features you need from your hosting service and realize you'll need more than the norm, then cloud hosting is the way to go. Lastly, don't downplay the importance of good technical support, uptime and flexibility.
If you've set up a website before, or are about to do so, what have you found most helpful?