Hot Trends: The Internet of Things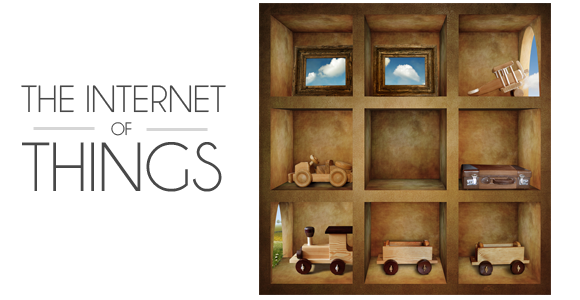 For several years the leading trends and hottest debates in the IT world have revolved around cloud computing and big data. However, recently the concept of Internet of Things has taken the crown. The concept of Internet of things, also referred to as machine-to-machine (M2M), entails equipping formerly mundane objects with sensors that automatically send data to IT systems for analysis. The objects can be anything from watches with health care monitors, thermostats in trains to smart meters in parking lots. The overall result may feature intercommunication and autonomous machine-to-machine data transfer, with huge potential to businesses and lifestyles.
Some of the main features about the concept of Internet of things include:

Data Driven Processes
The excitement around the concept of Internet of things is mainly attributed to the amount of data generated. The telematics data generated is highly detailed and geo-specific providing valuable information about the object's status and location.
Architecture
The system is likely to adopt an event driven architecture, built bottom-up, based on real time data and processes. A multi-agent system protocol will be most suitable as it allows functional approaches to seamlessly co-exist with unclassified actors that can be self-referenced.
Space Considerations
In a machine-to-machine world the precise geographic location of an object will be very critical. Since most of the objects will be tracked using sensors, sensor location in time and space is a very important component for data processing.
Personification of Objects
Mundane objects are given identity as they can intercommunicate and transfer data. They can also sense their surroundings, including their immediate environment, location and detect other devices.
Autonomous Independent Objects
Take for instance one popular debate pictures the zenith of internet of things to feature smart refrigerators that can scan the cartons of milk and detect when the supply will be depleted, based on household consumption history, and place orders for replacement before all the milk is consumed- entirely on its own. Other autonomous devices taunted to be on the pipeline include drug dispensers that can monitor conditions of the human body and issue medication.