Breaking Down Shared, Cloud And Dedicated Web Hosting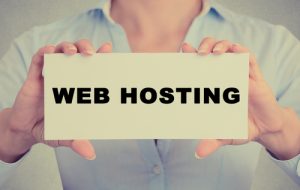 Cloud, Shared, Dedicated…which of these hosting options will work best for your business? Read on to find out the details behind each choice.

The world of web hosting can be intimidating. You're told that you need to purchase web hosting for your new site, but then you run into multiple different options. Terms like "cloud" or "dedicated server" get thrown around all over the internet, often with very different explanations. Here at WestHost, we aim to equip you with the absolute best hosting service that your business requires.
Take a look at some of the available options for web hosting:
Shared Hosting
If you're looking for a basic web hosting option, look no further than shared hosting. Not only is it basic and easy to manage, shared hosting is also very affordable.
So what is it? Shared hosting is exactly what it sounds like: you are sharing a server with multiple other sites. Each user on the server is allocated resources such as bandwidth and disk space. As long as each user on the server stays within the allotted resources, the server generally functions up to speed.
At WestHost, you have two options with shared hosting: the simple option of just hosting or hosting and website builder together.
If you already have a design for your website, you can choose shared hosting, transfer your files, and your site will be up and running.
Website builder is perfect for those that they may not have experience with web design or development. Website builder does not require that you know how to code; rather, just drag and drop what you need for your website. The easy-to-use infrastructure allows anyone to come up with a fully functional and visually appealing website.
Pros:
Affordable. This is by far the cheapest hosting option.
Easy to use and manage. Your hosting provider, WestHost in this case, takes care of everything on the technical side of things.
Efficiency. With shared hosting, you can easily manage bandwidth which will keep your site running at the pace you need.
Cons:
Limited control. With shared hosting, you may not have as many customization options. Some shared hosting providers will limit what you can and can't do with your site. (Contact technical support if you'd like to change anything with your server.)
Sharing resources. Since this is shared hosting, you can expect that you're actually sharing a server with other sites. However, rest assured that security is always a high concern for WestHost and precautions are taken in order to provide a secure and reliable server.
Who should choose shared hosting?
VPS Cloud Hosting
You've heard the term "the cloud", but what does it really mean?
Cloud web hosting refers to clustering sources from multiple dedicated servers to form a virtual "cloud"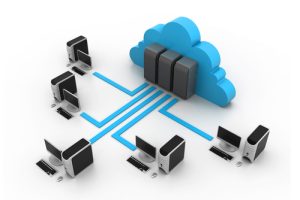 of computing resources. Because a site isn't hosted on one physical server, the cloud allows a client to add or remove computing resources as they wish.
Pros:
Reliable. Cloud hosting grabs sources from other physical hardware if the server is bogged down or crashes. A client can be assured that his or her site will receive the necessary resources if something fails.
Scalable. If you need to add or remove resources, you can do so with absolutely no hassle. Easily adjust RAM, CPU or bandwidth as your demand changes. This is usually done by contacting your hosting provider.
Not too expensive. Although cloud hosting costs more than shared hosting, it is still manageable for most larger businesses or highly visited sites.
Cons:
Limited control. Since your site is technically part of a virtual environment, you won't have total control of a server. Cloud hosting does offer more access and customization than shared hosting.
Who should choose cloud hosting?
Medium to large-sized businesses
Sites with traffic that changes frequently
Highly visited blogs or personal sites
Dedicated Hosting
Dedicated hosting is like moving to a luxurious new home in the suburbs after being in a crammed apartment complex with no air conditioning.
Just as it sounds, dedicated hosting is a server dedicated only to you. No need to worry about other people's sites slowing you down. Dedicated hosting gives the user access to the server so they can manage all of their hosted sites in one place.
Pros:

Complete control. Since you're the only user on the server, you have complete control. Use the allotted resources (these will vary depending on the type of server you purchase) however you wish. You can also install anything on your server that your site requires.
Secure. No need to worry about other sites having access to your files.
High storage capacity. Use up the entire server if needed.
Cons:
Expensive. Expect to pay significantly more than shared hosting.
Technical requirements. You will need to know certain details about how a server works and how to manage your site. You'll need to know about IP routing, MX records and other intricacies of a server. Note: with WestHost, you can choose between a managed or unmanaged server. WestHost technicians will manage your server so that you can focus on business. If you prefer to have complete control over your server, you can choose unmanaged.
Who should choose dedicated hosting?
Large businesses or institutions
People with multiple sites that receive high amounts of traffic
Tech-savvy clients
We hope that this guide helps you grasp some of the options available when it comes to web hosting. If you have more questions about what kind of hosting is best for you, visit our contact us page. There, you can pull up a live chat with one of our knowledgeable staff members.
 
Welcome to the wonderful world of hosting! Visit WestHost.com for more information.