October 2, 2012
by Marketing Team
7 iPad Tips for Web Designers and Bloggers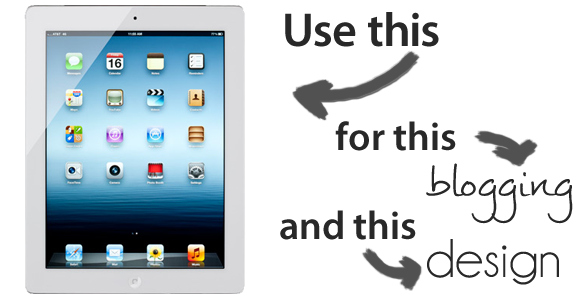 The iPad is a great tool for viewing content, interacting with productivity apps, and giving consumers and staff the ability to work from any location without lugging a bulky Windows or Mac laptop around.
However, as designers, developers, and copywriters you may hit a brick wall when it comes to those handy features that are standard on most desktop browsers or operating systems, since they are no longer available on the iPad.
Here are some convenient tools and tips to help you be more productive on Apple tablets.

Tip 1: Viewing source code on Safari mobile browser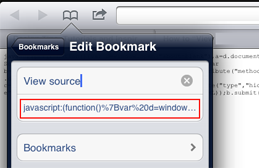 If you design websites or are involved in search engine optimization (SEO) for websites hosted on affordable Linux hosting programs you may have noticed there is no way to view the source code on a mobile Safari browser. This is a major pain in the neck especially if you want to quickly review SEO meta tags or particular html tags relevant to a new website or application you are building or testing. This odd omission is easily solved by using a piece of javascript code inside the Safari bookmarking area. Review this article which includes step-by-step instructions on how to launch this feature.
View solution: http://hiox.org/34743-how-to.php
Living without Microsoft Word
It seems Microsoft Office has not yet built a home in the iPad app store for Word. If you write blogs, articles or white papers, this can really slow you down when you are traveling without a laptop and relying upon your trusty iPad. Fortunately, there are two great alternatives, which are extremely powerful yet simple to use.
Tip 2: Plain Text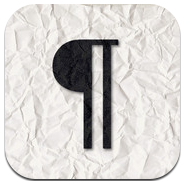 This blog post was written using this great little app which synchs sweetly with Dropbox, one of our favorite cloud storage solutions. No frills, no excessive features and no distracting bells and whistles, help make this app a gem for writing quick, clean articles or blogs on the fly. Remember to enable "detect links" in the advanced settings to auto-hyperlink any URLS you reference in your written pieces.
Visit app: http://www.hogbaysoftware.com/
Tip 3: Evernote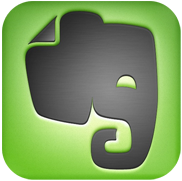 This app is fast becoming a favorite for those that work in the advertising or publishing industries. Not only can you write notes, articles and blogs, but you can also synchronize them in the cloud using a variety of devices including your iPhone, iPad and laptop. You can also share notes with other users and vice versa; a really handy little app.
Visit app: http://www.evernote.com
Tip 4: Pages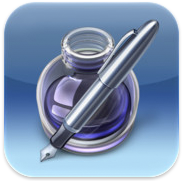 Many would argue this should be at the top of the list but it will cost you $9.99 in the app store. It's a great tool and perhaps comes closest to Word in terms of functionality. Plus you can take advantage of iCloud for universal access to all your docs from any device. What's more you can share the finished blog as a Word document via the email link which allows you to standardize document formats.
Visit app: http://itunes.apple.com/us/app/pages/id361309726
Tip 5: Wireless keyboard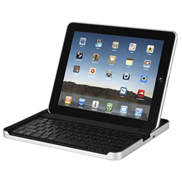 Okay, this may seem obvious but a wireless keyboard is must-have if you intend to be a serious tablet writer. It's easy to set up a bluetooth connection to your Mac keyboard and then furiously hit those keys to spit out new articles. While the younger generation may thrive upon using virtual keyboards many of us will relish being able to revert back to using a keyboard in conjunction with your iPad. The pair make a great team!
View solutions: http://www.google.com/search?q=ipad+keyboard#q=ipad+keyboard
Bonus tips: Punctuation short-cuts
Sometimes it's challenging to use certain punctuation or stylistic features present on a virtual or real keyboard. They may not be immediately obvious, especially those handy short cuts!
Here are two tips that may help:
Tip 6: Periods
Want to quickly add a period to the end of your sentence? Just tap the spacebar twice. A cautionary note; this feature works in the majority of apps, but there may be a few that don't offer it.
Tip 7: CAPS LOCK
Want to engage CAPS LOCK? Double tap one of the two SHIFT keys to get this done.
————————————————————————————————–
We hope these suggestions help. If you have any other tips, we would love to hear them. Please post them below in the comments section.
October 2, 2012
by Marketing Team